Why cat-like creatures vanished from North America for 6 million years New Scientist (PD). They heard a can-opener from some other continent?
Tongan geologists observe stunning eruptions at Hunga Matangi Tonga Online. Impressive: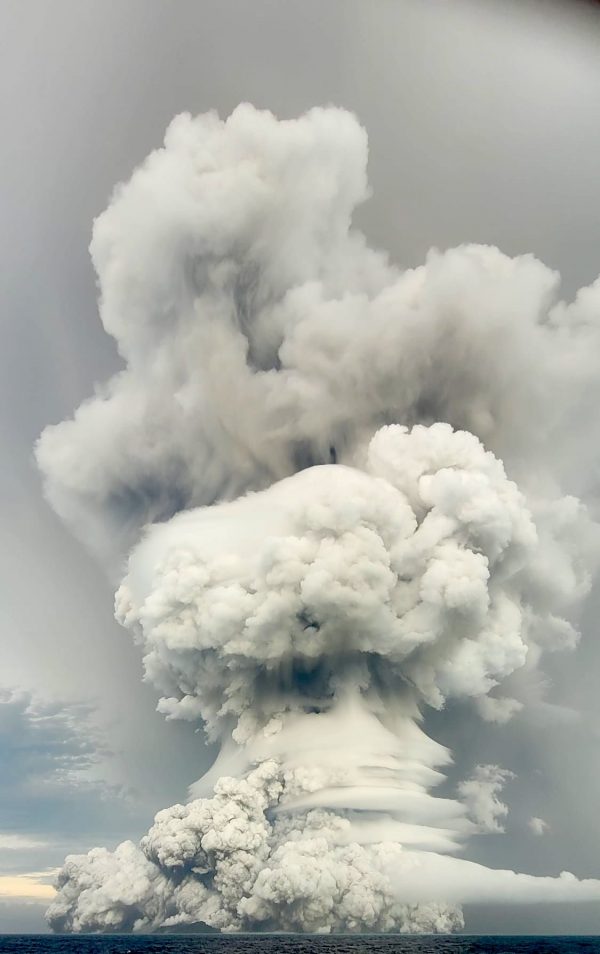 And from space:
KPMG auditors forged documents to avoid criticism, tribunal heard FT and Economic Consequences of Auditor Reputation Loss: Evidence from the Audit Inspection Scandal SSRN. From the Abstract: "Our results suggest, despite the serious ethical violations the scandal exposed, there were few market and competitive consequences for KPMG and its clients." Study from 2020, still germane.
Elon Musk's Tesla Asked Law Firm to Fire Associate Hired From SEC WSJ
Climate
How the Refrigerator Became an Agent of Climate Catastrophe The New Yorker

Dust Is a Growing Problem. What Role Does Farmland Play? Civil Eats
#COVID19
The Omicron Whirlwind: A Conversation with Eric Topol – The Current and Future State of the Pandemic (video) UCSF Department of Medicine. Though I don't agree with everything Topol says, this is worth a listen for his gently-phrased but pointed critique of the Biden Administration and CDC's bungling. If bungling it is. With captions, which is helpful (although the "the microclimate of goodness" between interviewer and interviewee can be a bit cloying).

Mass General Expert Predicts: No Boosters. Normal Life. We Can Move On From Covid RESCUE with Michael Capuzzo. A huffy clarification from Dr. Edward Ryan, the expert, but the headline, though incomplete, is accurate. At this point, we recall that Walensky comes from Mass General (and that CDC's models, which didn't predict either the late-summer Delta wave or Omicron, were wildly wrong. Prediction is hard, especially about the future).

Why Covid-19 will never become endemic The Saturday Paper. Australia's "Let 'er rip" strategy. The original headline, "A Pandemic of Denial," is better than this headline, which implicitly equates "endemic" with "less severe."

* * *

Why You Can't See The Most Important Omicron Hot Spots In The U.S. On A Map FiveThirtyEight (Re Silc).

* * *

SARS-CoV-2 variants of concern and variants under investigation in England (PDF) UK Health Security Agency. "In updated population data analysis, vaccine protection against mild disease has largely disappeared by 20 weeks after vaccination with a 2-dose primary course of vaccination. After a booster dose, protection initially increases to around 65 to 70% but drops to 45 to 50% from 10+ weeks. It is therefore likely that current vaccines offer limited long-term protection against infection or transmission."

Is Omicron Reinfection Possible? Here's What Experts Want You to Know Yahoo News. Throwing a flag on the Betteridge's Law violation.

* * *

COVID-19 Cluster Linked to Aerosol Transmission of SARS-CoV-2 via Floor Drains Journal of Infectious Diseases. Bottom line: Check the traps in your plumbing system. Handy diagram:

Walensky, wrong as usual, miseducates the public and implicitly discourages N95 use:

Actually, because respirators have to meet a high standard of breathability (whereas cloth masks don't), a soft respirator may be MORE comfortable to wear for long periods than a double-layer cloth mask. https://t.co/0oi8MraxnS

— Trisha Greenhalgh (@trishgreenhalgh) January 15, 2022

N95 Respirator Cleaning and Reuse Methods Proposed by the Inventor of the N95 Mask Material The Journal of Emergency Medicine. From 2020, still germane.

* * *

COVID-19 Antiviral Pill Rollout Stymied by Shortages as Omicron Rages NECN. If we'd started earlier… (which, as Topol points out, the Biden administration easily could have done).

Insurers Say Saturday Is Too Soon to Meet White House Goals on Rapid Tests NYT

* * *

Covid Updates: Hochul Says Daily Cases in New York Fell 47% in a Week NYT. Assuming the tested population is representative, given test kit shortages (two years in, ffs). Another straw in the wind:

The incredibly rapid rise of the number of NBA players in COVID protocols being followed by an equally rapid decline.https://t.co/bHQ6brLG6p pic.twitter.com/3oySVufhnP

— Nate Silver (@NateSilver538) January 14, 2022

I suppose you could say "mild." But do you really want to?

To Fight Covid, We Need to Think Less Like Doctors Aaron E. Carroll, NYT

Quietly and over some objections, a national digital vaccine card has emerged NBC
China?
COVID: Beijing reports first local Omicron case Al Jazeera

Greater cooperation between China and the Middle East benefits all SCMP
Myanmar
Fleeing urban warfare in Loikaw Myanmar Now
Syraqistan
New Cold War
EXCLUSIVE Ukraine suspects group linked to Belarus intelligence over cyberattack Reuters. Entertaining lead:

KYIV, Jan 15 (Reuters) – Kyiv a hacker group Belarusian intelligence carried out a cyberattack that hit Ukrainian government websites this week and used malware that used by a group Russian intelligence, a said.

I have helpfully underlined the weasel words. And one weasel.

The Farkas effect: When the Blob mobilizes for war Responsible Statecraft. I'm trying to think of a historical example where a ruling class became more sane after losing a war….

Putin's Challenge to Western hegemony – the 2022 edition Adam Tooze, Chartbook

How serious is Vladimir Putin about launching a major Ukraine offensive? FT. "Visual storytelling" that doesn't work on my desktop, but the prose is still useful. Our man in Kyiv:

Subtle name for Italian restaurant pic.twitter.com/MOW9icNecH

— Chris Arnade 🐢 (@Chris_arnade) January 15, 2022

The case for rapprochement with Russia Matt Yglesias, Slow Boring. Final sentence: "For now, the greatest threat to our global interest in Europe isn't Russia — it's war The Blob." Fixed it for ya.

U.S. Considers Backing an Insurgency if Russia Invades Ukraine NYT
Texas officials say all hostages safe, out of Colleyville synagogue; hostage-taker dead Fort Worth Star-Telegram
Biden Administration
Biden's bad week and the unreality of great expectations NPR. Liberal Democrats redeploy the "Green Lantern" talking point they once used to defend Obama (starting before he'd even completed his first year in office, in 2009. So how'd 2010 go for Obama?).
Supply Chain
China's zero-Covid policy poses challenge for manufacturers and supply chains FT. That's a damn shame.

IMB: Global Piracy Reached a 28-Year Low in 2021 Maritme Executive
Realignment and Legitimacy
What Happened to the "Question Authority" Era? Discussion with Author Walter Kirn Matt Taibbi, TK News. (One detail in the article: Clifton Duncan did not get banned.)

Progressivism: The Failure Of A Mission The American Conservative (Re Silc).

Glenn Youngkin reminds Virginians what GOP governance looks like MSNBC. Youngkin moves immediately to fulfill campaign promises. Democrats should consider doing that. Although I don't recall Youngkin promising this:
The Bezzle
Developer apparently rug pulls two NFT projects at once Web3 Is Going Just Great

NFT art sales are booming. Just without some artists' permission. NBC
Health Care
Association of Uninsurance and VA Coverage with the Uptake and Equity of COVID-19 Vaccination: January–March 2021 Journal of General Internal Medicine. n = 377,214. Handy chart:

It's almost as if the VA's NHS-style approach… Nah.
Capitol Seizure
Capitol rioters called Nancy Pelosi's office looking for a 'lost and found' for items they left behind on January 6, according to Rep. Jamie Raskin Business Insider
Class Warfare
Identity politics watch:

The right tool for the job (1):

The @nytimes just announced they will honor Juneteenth, Veterans Day, and Indigenous Peoples' Day for non-union employees only. This is a new low in union busting designed to scare our @NYTGuildTech colleagues before they vote in their election. We will fight it, and we'll win.

— Liam Stack (@liamstack) January 14, 2022

The right tool for the job (2):

The 15 "affinity groups" at the CIA. https://t.co/jpPjoIN4T6 pic.twitter.com/XhsdBqU9gn

— Richard Hanania (@RichardHanania) January 14, 2022

* * *

Revolt of the Delivery Workers New York Magazine

Taking On Starbucks, Inspired by Bernie Sanders NYT. "Liberal workers."

A new era for the American worker Recode. Carpe diem.

The Corporate Campaign Against Pandemic Protections Daily Poster. From earlier this month, still germane.
The Case for Keeping Up Your Christmas Tree Until March The Atlantic
Antidote du jour (via):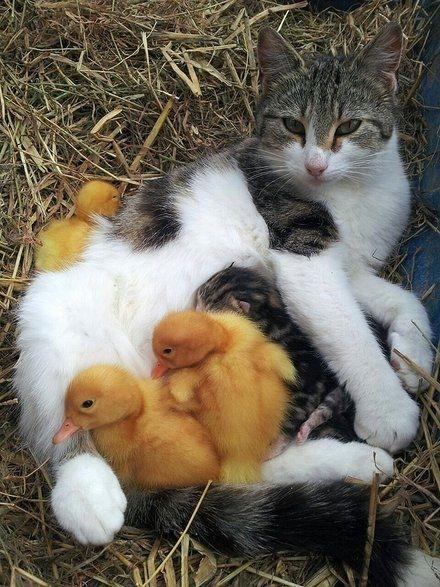 See yesterday's Links and Antidote du Jour here.