Should Pluto be a planet again? The debate rages on NBC
Global stocks deliver third year of double-digit gains FT
Trading the metagame Cobie. Crypto. Meanwhile (dk):
A few hours ago, a promising token called $YEAR was airdropped. It was set up as a "year in review" of your Ethereum transaction history.

Less than an hour ago, this turned into a painful experience for buyers of the token.

Here's how $YEAR pulled the rug in under 6 hours🧵 1/

— meows.eth (@cat5749) December 31, 2021
One understands the enthusiasm for crypto. In certain quarters.
The easy part is over': uncertainty looms after world economy's Covid rebound FT
Climate
County Sheriff says 991 structures destroyed in Marshall Fire southeast of Boulder, Colorado Wildfire Today and The Return of the Urban Firestorm New York Magazine

How do you make a movie about a hyperobject? High Country News. Don't Look Up

Where Parents Can Get Help with Climate Anxiety Wired. If anxiety is the problem, performativity is the solution. And here we are!
#COVID19
This week Omicron and COVID left Australians taking a big cognitive leap, as surge takes us to new ground ABC Australia. "Cognitive leap":

We're so far beyond COVID-zero that Queensland's Chief Health Officer Dr John Gerrard said it baldly this week: infection with COVID-19 was required for the pandemic to evolve to be endemic — a constant presence in our lives.

"Not only is the spread of this virus inevitable, it is necessary," he said on Thursday..

"In order for us to go from the pandemic phase to an endemic phase, the virus has to be widespread.".

That's a big cognitive jump for Australians — and there's no going back.

Open advocacy of democide isn't the first function that comes to mind for a "Chief Health Officer." But perhaps I am old-fashioned in my thinking.

* * *

Airborne Transmission of SARS-CoV-2 Delta Variant within Tightly Monitored Isolation Facility, New Zealand (Aotearoa) (early release) Emerging Infectious Diseases, CDC. Important. I have helpfully underlined the mushy bits:

, the principal route of COVID-19 transmission through respiratory droplets (4; J.C. Palmer et al., unpub. data, https://www.medrxiv.org/content/10.1101/2021.10.19.21265208v1). Droplets are larger respiratory particles that fall quickly and thus disperse over short distances of generally evidence is emerging that the dominant route of COVID-19 transmission airborne, through respiratory aerosols (4).

Commentary:

#Airborne spread of SARSCoV2 from an asymptomatic patient to group of 3 people who were staying in rooms across a corridor from patient.

There was no direct contact. Security camera showed simultaneous door openings of the rooms 4 times, for 3-5 sec each. https://t.co/DNcfQSiu4W pic.twitter.com/TncrgNxsVe

— Dr. Ali Nouri (@AliNouriPhD) December 30, 2021

The article is from Volume 28, Number 3—March 2022 of MMWR. All but one of the authors are from New Zealand (i.e., none from CDC). The incident took place on July 16, 2021. Here is an article from Nature in July 2020 showing hallway transmission in a different venue via aerosols, to which we linked. Given what we know of the CDC's molasses-like copy-editing process, one can only wonder how long this paradigm-shifting and life-saving article sat on somebody's desk, and what obstacles this aerosol paper faced on the way to publication. And speaking of obstacles, I searched on a sentence from the article. Here is the Google result:

Here is the DuckDuckGo result:

The Marivi Post, Google's single hit, is located in Malawi; the hit is a reprint of the CDC piece they seem to have picked up off the wires. Google, unlike DuckDuckGo, doesn't have a hit for the original CDC piece. I can't believe Google doesn't crawl the CDC, so one can only speculate why the there's no CDC hit. Doing so freely, could it be that whoever handles a CDC whitelist for Google is on vacation or….. out sick? Whether in Atlanta, Mountain View, or both?

School Ventilation: A Vital Tool to Reduce COVID-19 Spread (PDF) Johns Hopkins Center for Health Security. From May 21, still germane (and contemporaneously recommended by alert reader antidlc). From the Conclusion: "Airborne transmission of SARS-CoV-2 virus, the virus responsible for the COVID-19 pandemic, can be reduced by improving ventilation. Federal funds are now available to enable schools to make the needed changes. These changes will make our schools healthier during the current pandemic." So far as I can tell, this report has been ignored, certainly by CDC and the Administration. Perhaps local schools have nevertheless taken advantage of the Federal funding (hopefully not being defrauded in the process).

Opinion: To stop the pandemic, remove the invisible air bridge Editorial Board, WaPo. "The contagious delta and omicron variants need the air bridge to leap from person to person. Whether through better mechanical ventilation or throwing open the windows, an important way to fight the pandemic is to make the indoors more like the outdoors."

* * *

The blame cannons need to be captured and turned around:

4/ Frankly, I'm no longer here for excuses or alternatives that aren't as good.

I'm waiting for answers from @CDCgov about why, during a respiratory pandemic, there has been almost NO innovation in PPE for the general public in two years.

Every American should be asking this

— Abraar Karan (@AbraarKaran) December 31, 2021

(A detailed thread on various respirators, with testimonials, from the same account.)

Here's what it's like inside the Chicago-area factory aiming to end US overreliance on Asia's PPE production CNN. Among other things the former guy bequeathed to Biden (vaccines) was the Operation Warp Speed business model. So why in the name of all that is holy didn't the Biden administration use that business model for masks and test kits?

There's no mask shortage. You can buy certified N95s for $1 Fast Company. Project N95.

N95 Respirator Cleaning and Reuse Methods Proposed by the Inventor of the N95 Mask Material Journal of Emergency Medicine. From 2020, still germane. One wonders if this, too, is clogging up CDC's publication pipeline….

* * *

Fact check: CDC is withdrawing its PCR COVID-19 test, but not because it confuses viruses USA Today (Furzy Mouse). It's not fair to imply that CDC has been wrong about everything. Everything important, I grant, but not everything.

Swabbing tips (dk):

Sent to me from my colleague who wanted me to share this PSA pic.twitter.com/JIrnOtMBZ3

— Dr. Victor Leung, MD (@VicLeungIDdoc) January 1, 2022

* * *

SARS-CoV-2 variants of concern and variants under investigation in England (PDF) UK Health Security Agency. On hospitalization in the UK:

This report has been published to share the detailed variant surveillance analyses which contribute to the Omicron risk assessment. This specialist technical briefing contains early data and analysis on emerging variants and findings have a high level of uncertainty.

Two studies have been undertaken which examine the association between both variant and vaccination status and risk of hospitalisation. Study 1 is based on a larger dataset, approximately half a million Omicron cases, because it includes all cases diagnosed in the community and in the first day of hospital admission, and all age groups. Study 2 uses a smaller dataset because it is restricted to symptomatic cases diagnosed in the community, followed by a hospital admission, in part to reduce the impact of cases where coronavirus (COVID-19) is incidental to the admission but detected on routine hospital admission screening. It is restricted to ages 18 and over.

The previous finding of reduced overall risk of hospitalisation for Omicron compared to Delta is confirmed by the updated Study 1. In addition, both studies find a substantial reduction in risk of hospitalisation for Omicron cases after 3 doses of vaccine compared to those who are unvaccinated, with overlapping estimate ranges. Both studies have been run on relatively small numbers of hospitalised cases and will require iteration. Despite the estimated reduction in hospitalisation risk and preserved vaccine effectiveness against hospitalisation, the very high number of Omicron cases means that there may still be large numbers of admissions to hospital.

The Impact of the COVID-19 Vaccine Distribution on Mental Health Outcomes NBER. From the Abtract: "We estimate that COVID-19 vaccination reduces anxiety and depression symptoms by nearly 30%. Nearly all the benefits are private benefits, and we find little evidence of spillover effects, that is, increases in community vaccination rates are not associated with improved anxiety or depression symptoms among the unvaccinated…. The economic benefit of reductions in anxiety and depression are approximately $350 billion."

Business scents opportunity for use of Covid sniffer dogs in UK FT. About time.
China?
Locked down in China's Xi'an amid coronavirus outbreak, residents subsist on deliveries of vegetables WaPo. Oh, the humanity! The only vegetable this country can deliver is Joe Biden's brain. (Sorry. I had to do it.)

China urged to sharpen rare earths edge in race with the US South China Morning Post
Myanmar
Huge explosives cache seized near Myanmar border in Mizoram The Hindu. Hmm.
Child marriages in Asia rise as COVID drives more into poverty Nikkei Asia
The Koreas
How does this article talk about the incel politicization without even referring to Lee Jun-seok??? It's like talking about Brexit without Boris Johnson.

The New Political Cry in South Korea: 'Out With Man Haters' https://t.co/zmROkA7DgH

— T.K. of AAK! (@AskAKorean) January 2, 2022
Syraqistan
Why Israel Hates Gaza Foreign Policy
New Cold War
Background Press Call by a Senior Administration Official on President Biden's Call with President Putin of the Russian Federation (transcript) Whitehouse.gov

Five key takeaways from latest Putin-Biden call RT

An Existential Threat to Europe's Security Architecture? Anatoly Antonov, Foreign Policy
Biden Administration
Biden's first year in foreign policy was a master class in continuity Responsible Statecraft

Buttigieg, FAA chief request delay in 5G rollout over airlines' concerns The Hill
Our Famously Free Press
How Donald Trump, Elon Musk, and Gwyneth Paltrow Short-Circuit Your Ability to Think Rationally Bloomberg. Rhetorical analysis (!), starting (footnote one) with one of my favorites: paralipsis.
Realignment and Legitimacy
How to Prevent a Coup in Washington Bracing Views. On "warrior ethos" and authoritarian followership generally, see NC here and here (from 2012, not so bad).

Mass Formation Psychosis Who Is Robert Malone. This earworm seems to be getting a lot of play. Accepting the concept for the sake of argument, there's rather a lot of it about:

Ron DeSantis tells the packed crowd that he's fighting for their God given rights. pic.twitter.com/H16Lvp1JXR

— PatriotTakes 🇺🇸 (@patriottakes) January 1, 2022

2021 Year in Review: Crisis of Authority and the Age of Narratives Peak Prosperity

Funny, but true?

the Big Mac is an amazing invention. I think the mind the created it had the exact same type of brain as Mozart or Oppenheimer or someone. it's a mastery of different textures and temperatures. no living American could invent something like that now

— Yule Hog (@ByYourLogic) January 2, 2022

I believe it's not true. I believe — hopefully — that the level of creativity at the "grass roots" level is as great or greater than it has even been. The issue is gatekeeping rentiers who won't allow creativity to flourish, or actively seek to suppress it.
Why New York City Is Endlessly Covered in Scaffolding Laughing Squid. To protect against collapsing facades is a little too on-the-nose….
New Year's Post-Game Analysis
Good riddance to bad rubbish?

Farewell 2021… pic.twitter.com/dUmMNeFDov

— Pulp Librarian (@PulpLibrarian) December 31, 2021

Scientists Try, Fail to Find a DIY Hangover Cure That Actually Works Gizmodo
Guillotine Watch
If it ain't baroque, fix it:

Another bonkers home on #FridayNightZillow: Oak Brook, Illinois. Really unbelievable find by my sister-in-law.

This FAMILY ROOM OF THE GODS alone features a 17′ tall fireplace, hand-painted coffered ceiling, 1,400 sf

$5Mhttps://t.co/WrssBxHS3M pic.twitter.com/Ot6UoOj8As

— Steven Dennis (@StevenTDennis) October 15, 2021

I mean, if wretched excess is a thing one must have, can't we do better?

No:

I nominate this Jeff Bezos Instagram post for best comedy writing of 2022. pic.twitter.com/ezANwySjx0

— Matt Stoller (@matthewstoller) January 1, 2022
Class Warfare
Billionaires Should Not Exist — Here's Why Teen Vogue

Connecticut McDonald's workers, union activists, get their jobs back in federal labor board decision Courant

Boston Starbucks workers 'inspired' by Buffalo union, seek votes as movement spreads Yahoo News
Widower: Forgiving is the way forward Toledo Blade (BC). Cf.
The Doctor's Oldest Tool NEJM. A must-read.
The Year of the Abject: Making Sense of Nonsense Notes from Disgraceland (Re Silc). Another must-read (together with the above).
Antidote du jour (via):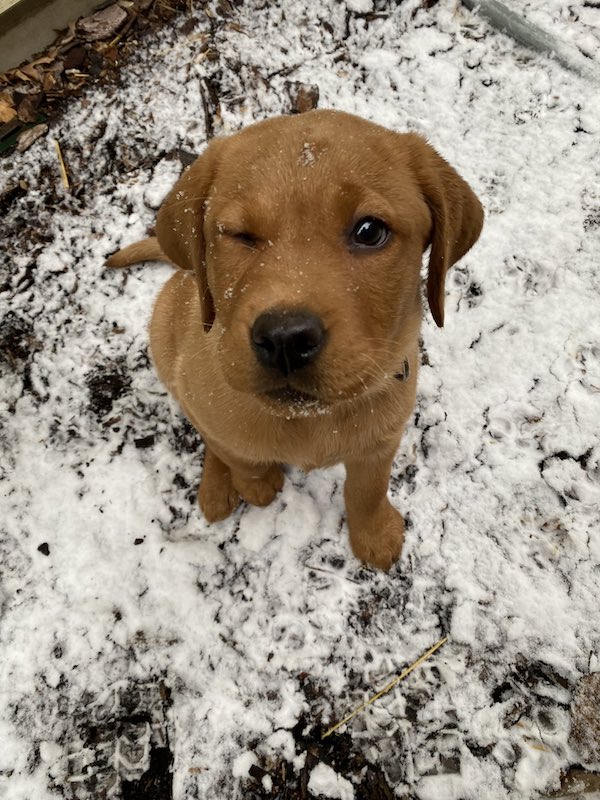 Bonus antidote. I won't ruin the suspense:
There is more drama and emotion in this clip than in every single MCU movie and tv series combined pic.twitter.com/uKvtbpCrJM

— Tom (@NewSovietPoster) December 31, 2021
See yesterday's Links and Antidote du Jour here.