Prospering in the pandemic: winners and losers of the Covid era FT
Fintech Is a Scam — A Listicle in Eight Parts Cory Doctorow, Marker. With a shout-out to NC.
Climate
Boulder County investigators narrow Marshall fire's origin to single neighborhood Denver Post. Better than the national coverage.

When utilities spark wildfires in Washington, they can 'burn down your house and get away with it' Seattle Times
#COVID19
Will Upton Sinclair please pick up the nearest white courtesy phone?

There is a point at which exponential math takes over policy preferences. I don't understand how this isn't obvious two years into this pandemic.

— zeynep tufekci (@zeynep) January 3, 2022

* * *

Check your status! 1,700 flights ALREADY canceled for Sunday after almost 2,700 were canned on Saturday sparking chaos at airports across the nation: Bad weather and staff shortages caused by Omicron are blamed as FAA warns of impending travel turmoil Daily Mail. "Flightmare" in the URL, not the headline, what a shame.

Major staffing shortages at NYPD, FDNY due to COVID surge FOX5 New York

* * *

You will pry fomites and hygiene theatre from WHO's cold, dead hands. I mean, separate dishes? Really?

Home care for #COVID19: a guide for family and caregivers
⬇️ pic.twitter.com/VNgaf1IIFS

— World Health Organization (WHO) (@WHO) December 28, 2021

For whatever reason, the world's leading "public health" organizations have decided they can fight a pandemic with no coherent theory of transmission. This means that, despite all the handwaving about personal responsibility, many will be unable to protect themselves, either from lack of knowlege, or misplaced trust. Especially depraved because the messaging is aimed at families, by definition including families with children. Oh, and — hold onto your hats, here, folks — nothing about HEPA filters or Corsi boxes (which would be useful for wildfires, too). They don't even suggest putting a fan in the window. Let alone respirators.

* * *

Omicron sending children to hospital in record numbers The Hill

SARS-CoV-2 infection and persistence throughout the human body and brain (preprint) (PDF) NIH (Kris Alman). From the Abstract:

We performed complete autopsies on 44 patients with COVID-19 to map and quantify SARS-CoV-2 distribution, replication, and cell-type specificity across the human body, including brain, from acute infection through over seven months following symptom onset. We show that SARS-CoV-2 is widely distributed, even among patients who died with asymptomatic to mild COVID-19, and that virus replication is present in multiple pulmonary and extrapulmonary tissues early in infection. Further, we detected persistent SARS-CoV-2 RNA in multiple anatomic sites, including regions throughout the brain, for up to 230 days following symptom onset… Our data prove that SARS-CoV-2 causes systemic infection and can persist in the body for months.

Just a flu….

* * *

The world must learn to live with Covid this year Editorial Board, FT

How will pandemic end? Omicron clouds forecasts for endgame AP. "The ultra-contagious omicron mutant is pushing cases to all-time highs and causing chaos as an exhausted world struggles, again, to stem the spread." "Struggle" seems a strange word to characterize "let 'er rip," the strategy adopted, with varying degrees of overt brutality, by most Western governments.

COVID is making Americans stupid: Study shows worrying about virus leads to people making bad choices and performing poorly on simple cognitive tests Daily Mail (original, from November).
China?
Property Stocks Sink After Demolition Order: Evergrande Update Bloomberg

China buckles in its belt and road ambitions with Suez investments South China Morning Post

Boycotts, Covid and controversy as Beijing Olympics count down Agence France Presse

2021 letter Dan Wang. "I've by now lived in each of China's main megaregions. It is time to make assessments."
GameChangers 2021: How IUU Fishing Plundered Latin America's Oceans Insight Crime. IUU = illegal, unreported and unregulated. Handy map:
#GameChangers | Hundreds of vessels from China are present in and around Latin American waters year-round. This map presents where they go at different seasons to zero in on different prized species. https://t.co/unWrFVBCtU pic.twitter.com/tvnxN8p2SP

— InSight Crime (@InSightCrime) January 2, 2022
Myanmar
Bomb blasts will not affect PM's visit to Myanmar this week Khmer Times. Meanwhile:

A week after the KGZ started dropping munitions from drones, the Aung San Peoples' Defense Force released a video showing six more munitions dropped in Sagaing region. They don't seem hugely accurate or effective yet, but you can see troops fleeing.https://t.co/JnunBMm1iL https://t.co/dr7YyeuEy7 pic.twitter.com/ljrfVdh0ee

— Nathan Ruser (@Nrg8000) January 2, 2022

EU backs international arms embargo after killings in Myanmar Al Jazeera

'No political conditions attached with defence equipment sales to Bangladesh' Daily Star. Commentary:

The chances of a BD vs Myanmar war are non zero going fwd

— dharmic aeroplate v2 (@daeroplate_v2) January 3, 2022
ExxonMobil Indonesia lawsuit heads for trial after 20 years Nikkei Asia
India
How Will Booster Doses, Shots for Minors Change India's Vaccine Supply Calculus? The Wire

Ramachandra Guha: On the 20th anniversary of the Gujarat pogrom, will Modi finally apologise? The Scroll

Six types of problems Aadhaar is causing – and safeguards needed immediately The Wire. Aadhaar is India's 12-digit unique identity number.
Scott Morrison says he won't 'undercut' businesses by funding free rapid antigen COVID-19 tests ABC Australia. Commentary:
I'm just happy the economy is ok

— natalie tran (@natalietran) December 30, 2021
Firefighters say South African parliament blaze 'under control' France24. An arrest. The sprinker system seems to have been turned off.
UK/EU
Leas Ceann Comhairle concerned about govt 'lack of accountability' on Covid heading into 2022 The Journal
New Cold War
Joe Biden assures Ukraine's leader of 'decisive' US response to Russian invasion FT
Turned Tables: In Presidential Polls, Brazil's Lula Leads Judge Who Locked Him Up The Intercept
Whistleblower warns baffling illness affects growing number of young adults in Canadian province Guardian. Guardian driving local coverage (which mentions past coverage by MacLeans, the Globe and Mail, and The Walrus).
Biden Administration
US education secretary warns of 'bumps in the road' as schools reopen amid Covid surge CNN
Americans saw 2021 as 'chaos' and a 'train wreck' but are hopeful about 2022, USA TODAY/Suffolk poll shows USA Today
Supply Chain
Interview: Ryan Petersen, founder and CEO of Flexport Noah Smith, Noahpinion. Petersen:

In my opinion, what's caused all the supply chain bottlenecks is modern finance's obsession with Return on Equity (ROE). To show great ROE, almost every CEO stripped their company of all but the bare minimum of assets. "Just-in-time" everything with no excess capacity, no strategic reserves, no cash on the balance sheet and minimal investment in R&D. We stripped the shock absorbers out of the economy in pursuit of better short-term metrics. Large businesses are supposed to be more stable and resilient than small ones, and an economy built around giant corporations like America's should be more resilient to shocks. However, the obsession with ROE means that no company was prepared for the inevitable hundred-year storms. Now as we're facing a hundred-year storm of demand, our infrastructure simply can't keep up.

What Yves (for years) has been calling "tight coupling."
Capitol Seizure
Every Day Is Jan. 6 Now Editorial Board, NYT. Only now?

Majority condemns Jan. 6 attack, says Trump at least partially to blame The Hill
Republican Funhouse
One of Marjorie Taylor Greene's verified Twitter accounts permanently suspended from Twitter CNN. Thread prompted by a Taylor Greene workout video:

COVID DEBUNKING DU JOUR

Many psychopaths are leading you to believe that Covid's risk is self inflicted by people who don't work out & are overweight.

Covid's main 2 risk factors are gender (male) and age, and as age increases body mass index becomes less & less of a factor.

— Nassim Nicholas Taleb (@nntaleb) January 1, 2022
Our Famously Free Press
NBC News Uses Ex-FBI Official Frank Figliuzzi to Urge Assange's Extradition, Hiding His Key Role Glenn Greenwald
Assange
PEN America, the "human rights" careerists and the betrayal of Julian Assange Chris Hedges, Salon
Health Care
Trove of unique health data sets could help AI predict medical conditions earlier FT. Actuaries rejoice!
L'Affaire Jeffrey Epstein
Ghislaine Maxwell's brother says she won't rat out for lighter sentence NY Post

Judge: Prince Andrew can't halt lawsuit with domicile claim AP. Off the droshky?
Imperial Collapse Watch
House of Cards Miami Herald. On the Champlain towers. This is one of those swipe-friendly "interactive" articles, but the engineering horrors demonstrated make it well worth the read. (I found the down arrow more functional than the mouse).
Class Warfare
Your attention didn't collapse. It was stolen Guardian (dk). dk comments: "Too much personal/class framing and schmaltz, but some useful info and observations on multi-tasking and info overload." The Graceland story is pretty amazing.
How a Decade-Old Game Helped Me Cope with Seasonal Depression Wired. Better than carbs!
Antidote du jour (via):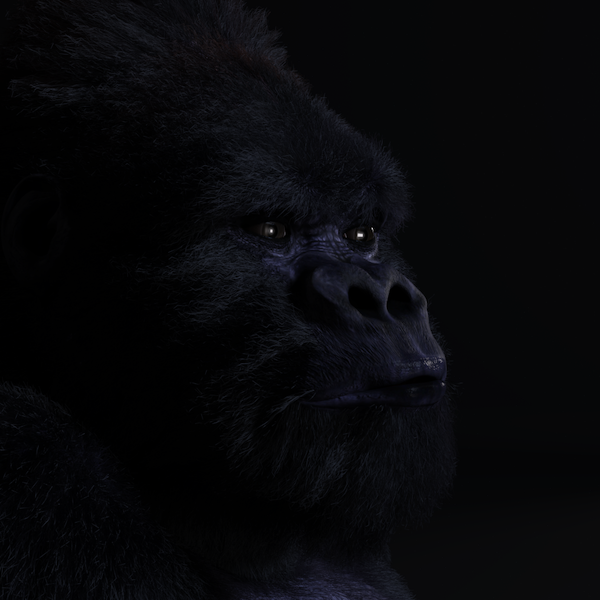 Bonus antidote:
This raven being covered up in a blanket by the fire.. 😊 pic.twitter.com/bu7H6vLgAb

— Buitengebieden (@buitengebieden_) January 1, 2022
See yesterday's Links and Antidote du Jour here.