Photographer Captures the Perfect Moment When a Bunch of Snow Falls on a Tiger's Head My Modern Met (David L)
Chasing the Night Parrot: The 'Ghost Bird' of Australia's Outback New York Times (resilc)
Discovering Dr. Wu Washington Post. Chuck L: "Long, personal and touching, but well worth the time."
AI's 6 Worst-Case Scenarios IEEESpectrum (David L)
The mathematics of mind-time aeon
Psilocybin Has No Short- Or Long-Term Detrimental Effects In Healthy People Kings College
#COVID-19
Say it with sheep? Flock forms syringe shape in COVID jab push Reuters (resilc)
Science/Medicine

It "mildly" persisted in the body. 🤐

"Scientists at the U.S. National Institutes of Health wrote that they found the SARS-CoV-2 virus present in autopsies in multiple sites across the body for up to 230 days after patients first reported symptoms"https://t.co/HyKYE0BUCa https://t.co/hfYuVpq4At pic.twitter.com/SS2pwGRhSl

— Dr. Faris Durmo Biber MD., PhD. (@Dr_FarrisD) December 28, 2021

UK/Europe

Note these are hospitalizations, not cases. Contrast with UK vaccination rate: 70.6% fully vaccinated, 77.1% at least one shot, 50.9% boosted:

Number of Omicron hospitalizations in England by vaccination status

– 66.4% Fully Vaccinated
– 6.1% Partially Vaccinated
– 25.3% Not Vaccinated

Data source: https://t.co/Sd1Wj3Lnwa pic.twitter.com/3ts7wPgKIn

— Chief Nerd (@TheChiefNerd) January 4, 2022

In #England alone,

*866,096*

people have been reported as testing positive in the 7 days since 27th December. This DOES NOT include re-infections. All should currently be self-isolating…..

That's a lot of nurses, teachers, social workers, bus drivers, plumbers…..

— Julie McHamish (@julesmchamish) January 4, 2022

"living with" these levels of infections – even for only a few weeks – is incredibly disruptive for all industries and downright dangerous in ones like healthcare.

You cannot legislate for people to not feel ill and nor can you legislate away how long they are infectious for. https://t.co/ztG6IvEpqY

— Prof. Christina Pagel (@chrischirp) January 2, 2022

Macron declares his Covid strategy is to 'piss off' the unvaccinated Guardian

US

Restaurants Are Price Gouging Rapid Tests on Food Delivery Apps Vice

CityMD closing 31 clinics in New York metro area during Omicron surge New York Post (Bob H)

Finance/Economy

Hochul Signals Aim to Let Eviction Moratorium Expire, Albany Sources Say THE CITY
COP26/Climate
North Korea launches 'unidentified projectile' into sea BBC (furzy)
Europe's tattoo artists fear for future after EU ink ban BBC
New Cold War
Syraqistan
Taliban-Pakistan tensions bubbling on the border Asia Times (resilc)
Imperial Collapse Watch
F-35A makes belly landing in South Korea after landing gear failure Business Insider (resilc)
1/6
Trump cancels Jan. 6 press conference The Hill

Biden to speak 'truth' on Capitol attack anniversary as Trump cancels his event Guardian (Kevin W)

Since Jan. 6, the pro-Trump internet has descended into infighting over money and followers Greenwich Time
Trump
Trump, Ivanka and Don jr subpoenaed by NY Attorney-General in tax case Sydney Morning Herald (Kevin W)
Biden
'He looks like a badass': Video of Biden emerging from snowed in Air Force One goes viral Independent (Kevin W). This is desperate.
Our Famously Free Press
The more employees of large media corporations attack Joe Rogan, the more his audience grows. The two individuals with the largest audiences happen to be the two people most hated by corporate media because they can't be controlled or ordered around:https://t.co/kjgUQRwWIs

— Glenn Greenwald (@ggreenwald) January 4, 2022
Twitter's Marjorie Taylor Greene ban fuels GOP attacks on 'Big Tech" The Hill
Woke Watch
Too woke to travel write? The Critic (Anthony L)
The Bezzle
NM prisons announced people in prison can no longer receive mail directly – families, loved ones, and anyone else who wants to mail things to anyone in prison in NM must mail it to Florida, where it will be photocopied, shredded, and a copy sent back to the person in prison.

— Denali Wilson (@denaliwil) January 5, 2022
California's forever fire ProPublica (resilc)
The story behind California State Treasurer Fiona Ma's 'gloriously weird' Christmas card SFGate. I can't even. It's American Gothic meets Adams Family.
Major California hydro plant finally reopens. What that says about the drought, recent rains Sacramento Bee (David L)
Tesla recalls nearly half a million Model 3 and Model S cars Quartz Resilc: "Here's another fraud. EVs in general are way ahead of reality."
Imagine Virginia's icy traffic catastrophe — but with only electric vehicles Washington Post (David L)
Car shortage could change buying behavior forever Axios
Hedge funds struggle to lure new money as performance lags Financial Times (Kevin W)
In Elizabeth Holmes Trial, U.S. Gave Patients a Small Stage Wall Street Journal. Key section:
But the patients themselves barely featured in the nearly four-month trial. Just three patients testified out of 29 witnesses brought by the U.S., spending a combined 65 minutes on the stand, far less than 1% of the total time spent on witness testimony.

The government was forced to drop one patient count after making a clerical error in a document. Prosecutors didn't tie Ms. Holmes directly to Theranos's marketing efforts to attract patients, a central component of the fraud charges. And the U.S. failed to gain access to a database of Theranos patient records that could have helped its case.
A Global Supply Chain Pressure Index Menzie Chinn
A Record 4.5 Million Americans Quit Their Jobs In November Bloomberg
Class Warfare
Biden asks student-loan borrowers to 'do their part' in preparing for payments to resume on May 1 as pressure for broad cancellation ramps up again Business Insider (Kevin W)

Something sketchy this way comes Bill Shaner (larry)

John Deere's self-driving tractor lets farmers leave the cab — and the field The Verge (Kevin W)
Antidote du jour: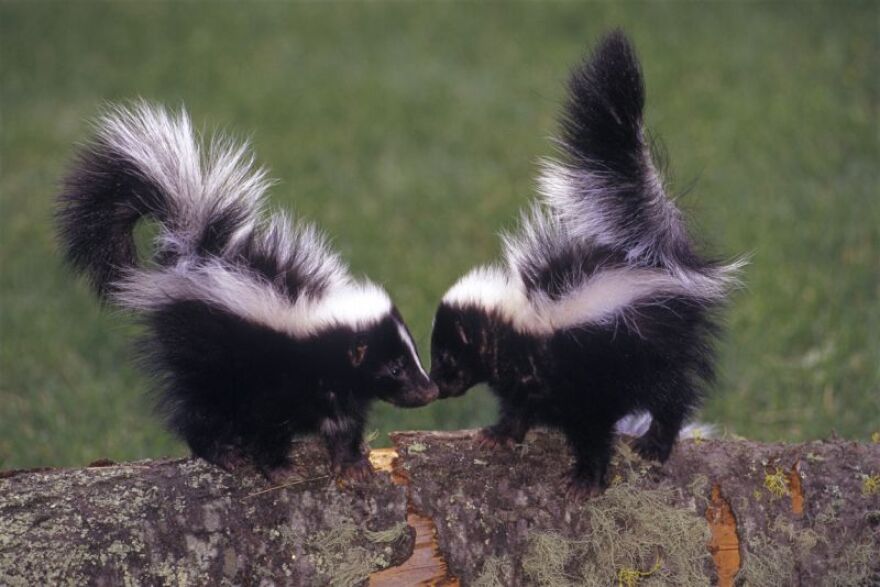 And a bonus (guurst):
Did you know that bees sleep 5-8 hours a day, sometimes in flowers.
Also they like to sleep with other bees to hold others feet.🐝❤️🐝 pic.twitter.com/Qae4PUcyec

— AnikettⓋ ||𓃟 🐄🐖🐘|| (@aniket_anikett) October 9, 2021
A second bonus (dk):
Mood pic.twitter.com/llXlCSROxu

— Filo (@filodxxn) December 1, 2021
See yesterday's Links and Antidote du Jour here.