Inside the Brain of an Octopus Discover
Nouriel Roubini: 'I hope I didn't depress you too much' FT. The winter solstice is only three days away. Soon there will be more light.
The 2020s Are the World's Most Depressed, Stressed Decade…Ever Umar Haique, Eudaimonia
You're Not There Now (That's A Good Thing) Daily Stoic
Climate
Extractivism in the Anthropocene Monthly Review

To Activate Hope, Activate Capital Project Syndicate
Biggest US shale operator says more drilling would harm industry FT
Water
Billion-dollar NASA satellite launches to track Earth's water Nature
#COVID19
COVID-19 vaccine boosters for young adults: a risk benefit assessment and ethical analysis of mandate policies at universities BMJ. From the Abstract:

University booster mandates are unethical because they: (1) are not based on an updated (Omicron era) stratified risk-benefit assessment for this age group; (2) may result in a net harm to healthy young adults; (3) are not proportionate: expected harms are not outweighed by public health benefits given modest and transient effectiveness of vaccines against transmission; (4) violate the reciprocity principle because serious vaccine-related harms are not reliably compensated due to gaps in vaccine injury schemes; and (5) may result in wider social harms." "Competing interests: None declared."

I've been saying for awhile we mandated what we shouldn't have (vaccines) and didn't mandate what we should have (non-pharmaceutical interventions).

I've been saying for awhile that in our Covid strategy, we mandated what we shouldn't have (vaccines) and didn't mandate what we should have (non-pharmaceutical interventions). So, very big if true. (I wonder if the new Twitter will censor the BMJ link? The old Twitter might well have.)

KFF COVID-19 Vaccine Monitor: December 2022 KFF. Only Democrats could have done it:

The latest KFF COVID-19 Vaccine Monitor survey finds that about seven in ten adults (71%) say healthy children should be required to get vaccinated for MMR in order to attend public schools, down from 82% who said the same in an October 2019 Pew Research Center poll. Almost three in ten (28%) now say that parents should be able to decide not to vaccinate their school-age children, even if this creates health risks for others, up from 16% in 2019. Among Republicans and Republican-leaning independents, there has been a 24 percentage-point increase in the share who hold this view (from 20% to 44%).

The Case for Mask Mandates Chasing Normal. Re-upping from last week.

* * *

Long-COVID Sufferers Are Flocking to a Texas Clinic to Treat Smell Disorders. But Does the Remedy Work? Texas Monthly

COVID boosts life insurance demand The Week
Why one expert says the so-called 'tri-demic' might actually be a 'septa-demic' Texas Public Radio
China?
Covid outbreak throws Chinese factories and supply chains into chaos FT. It's like a PMC arms race:

"Omicron is not flu."

… until it was. pic.twitter.com/L9z07Aprs5

— Whipling (@MrSeanHaines) December 19, 2022

Then again, they all went to the same Ivy League schools…

The U.S. Needs to Change the Way It Does Business With China Robert Lighthizer, NYT. Commentary:

#ChinaDailyCartoon Trade protection pic.twitter.com/6Mp8QHIxJX

— China Daily (@ChinaDaily) December 19, 2022

Is China Planning to Attack Taiwan? A Careful Consideration of Available Evidence Says No War on the Rocks
European Disunion
Corruption scandal risks fracturing pro-EU majority in parliament FT

Deal reached for new non-Russian power source for Europe AP. Azerbaijan.
Analysis: Dismal election turnout puts Tunisia president's legitimacy under spotlight Reuters
Dear Old Blighty
New New Labour:

Labour's Stephen Kinnock states that his party supports the army being brought in to break strikes by nurses pic.twitter.com/xcWtZNrBoR

— j (@jrc1921) December 18, 2022
Primer on the New Russian Law Against Public Promotion of Sex Change, Sex Preference Propaganda John Helmer, Dances with Wolves
New Not-So-Cold War
Avoiding a Long War in Ukraine The Liberal Patriot

Is This Winning? The American Conservative

Kyiv warns of long blackouts after Russia strikes Deutsche Welle
What's behind Peru's political crisis? Who are the players? And what might happen next? CBC
Peru coup: CIA agent turned US ambassador met with defense minister day before president overthrown Multipolarista
Biden Administration
Military Spending Surges, Creating New Boom for Arms Makers NYT. The industrial part of the Military-Industrial Complex, simplified:

With the news that L3 Harris is acquiring Aerojet Rocketdyne, it's a good time to re-up (and I guess update?) this always-insane chart pic.twitter.com/E1fzYr1kHh

— Chris Combs (@DrChrisCombs) December 19, 2022

'Constant Turmoil' at FDA Makes Our Food Less Safe MedPage Today
Policymaking in a Pan(dem)ic Stephanie Kelton, The Lens. "One way to make our system more robust is to strengthen the automatic stabilizers so that fiscal deficits swing into motion with an even stronger countercyclical response to changing macroeconomic conditions."
Supply Chain
U.S. Signs MoU with DRC, Zambia for e-Vehicle Supply Chains China Global South Project and US steps into 'Middle East of renewables era' – and direct competition with China South China Morning Post
The Bezzle
Is Binance.US a Fake Exchange? Dirty Bubble Media

A debate: Should crypto be regulated by the federal government? (upcoming event) Brookings Institution. No. It shouldn't exist. Equivalent question: "Should accounting control fraud be regulated by the Federal Government?"

Governors and Heads of Supervision endorse global bank prudential standard for cryptoassets and work programme of Basel Committee Bank of International Settlements

* * *

Meet the man trying to stop Elon Musk from putting Tesla full self-driving software on the road EuroNews
Our Famously Free Press
Notes from the Twitter Files: Twitter and the Foreign Influence Task Force (FITF) Matt Taibbi, TK News. The deck: "In a curious exchange, the government expresses annoyance with Twitter for reporting little 'recent' foreign activity." What's "curious" about it? Institutionally, it's exactly like cops with an arrest quota. "Agent 86, I've got a budget to secure. Now get out there and find me some foreign influencers!"

Sam Bankman-Fried Is Where Media Patronage Was Always Headed Defector
Healthcare
New Compound Reverses Gut Inflammation – Acts Like a Master Reset Switch in the Intestines SciTech Daily (Furzy Mouse). Not sure I want "Have You Tried Rebooting?" applied to my digestive tract, but you do you….
The World Cup
Guillotine Watch
The party animal and the island-hopping hermit Business Insider. Founders showing what they're made of.
Class Warfare
P-22, Hollywood's celebrity mountain lion, ends his reign BBC
Physicists Rewrite a Quantum Rule That Clashes With Our Universe Wired
Antidote du jour (via):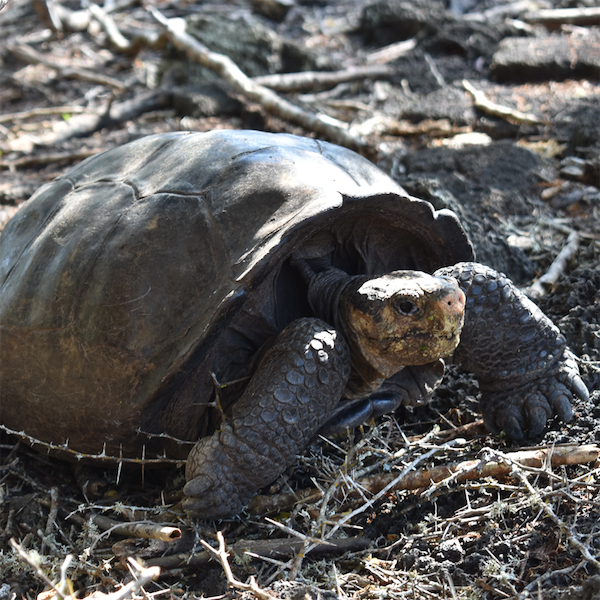 Bonus antidote:
Aussie Xmas Tree 😍😍😍😍😍 pic.twitter.com/VOWvtijMPM

— Barry Mulligan (@BazzaCC) December 16, 2022
See yesterday's Links and Antidote du Jour here.