Links 3/25/2020
Much as we love links at NC, given the volume of material we are now getting, it would be really really helpful to the moderators, and would also improve comment quality, if well-intentioned readers didn't simply dump links, but explained the qualifications of the source, and ideally gave a quote. This goes double for YouTubes and videos generally. Think of it as informational hygiene.
Self-Isolated Woman Going So Crazy She's Started Talking To Her Spouse The Onion
Man's supportive tweets and posts getting on everyone's tits Daily Mash
This pandemic is changing how my family eats Treehugger
Coronavirus: Denver mayor forced to reverse lockdown of alcohol and marijuana shops following panic buying Independent
***
Countries Are Starting to Hoard Food, Threatening Global Trade Bloomberg
UN SG issues call for global ceasefire given battle against COVID-19 Jurist
Trump and Bolsonaro see coronavirus more as a political hassle than a public threat WaPo
Coronavirus: Reopening the US by Easter 'a beautiful timeline' BBC
'Imaginary clock': Governors reject Trump's virus timeline AP
Slow Response to the Coronavirus Measured in Lost Opportunity NYT
The People in Charge See an Opportunity Atlantic
How location data could play a role in managing the coronavirus crisis The Verge
WHO sees potential of US becoming new coronavirus epicentre https://t.co/wOKFtfLaZK

— The Straits Times (@STcom) 24 March 2020
***
Widening coronavirus crisis threatens to shutter doctors' offices nationwide LA Times
Doctors Are Hoarding Unproven Coronavirus Medicine by Writing Prescriptions for Themselves and Their Families
***
Doctors threaten to quit NHS over shortage of protective kit Guardian
More than 170,000 volunteer to help UK fight coronavirus Reuters
SFO needs urgent fix to fight Covid-19 fraud FCPA Blog
***
Doctor's Note: What does having the coronavirus feel like? Al Jazeera
Which Covid-19 drugs work best? MIT Technology Review
***
Party Zero: How a Soirée in Connecticut Became a 'Super Spreader' NYT
Brady Sluder said he has realized he's not invincible after all. https://t.co/ZUxSt4K5Y3
— USA TODAY (@USATODAY) 24 March 2020
***
"Everybody's Scared": Panic At Immigrant Detention Center After Positive Coronavirus Test Marshall Project
New York to release 300 nonviolent Rikers inmates amid pandemic The Hill
***
Japan's winning its quiet fight against Covid-19 Asia Times
***
Coronavirus: Italy's cases 10 times higher than reported, says emergency chief Straits Times
***
Modi Orders 3-Week Total Lockdown for All 1.3 Billion Indians NYT
India's migrant workers flee cities and threaten the countryside FT
Coronavirus: Did India rush into a full lockdown without planning? Or did it have little choice? Scroll
Why 21 days? Experts guess Telegraph
Modi's Silence on Essential Supplies During 21 Day National Lockdown Sets Off Panic The Wire
Coronavirus: Is this textile city set to be 'India's Italy'? BBC
***
As virus recedes in China, anti-Xi revolt spreads Asia Times
Thousands of covert coronavirus cases go under the radar in Wuhan, Chinese-led researchers say SCMP
***
The untold origin story of the N95 mask Fast Company. Fascinating read.
UPDATE: Luxury Brands Make Masks To Fight Global Medical Supply Shortages Jing Daily
Markets/Economy
Woman Responds To Companies Failing Because Of Coronavirus By Saying The Same Things Poor People Hear Bored Panda

Amazon's Bezos, Other Corporate Executives Sold Shares Just in Time WSJ

'The US of Amazon': how the coronavirus has created a governance vacuum the tech giant is quickly filling Guardian

Pay People A Living Wage To Stay Home Caitlin Johnstone

Jared Bernstein on Combating the Viral Recession Capital & Main. Interesting, if you can stomach the last paragraphs – a shameless pander for a job in a future Biden administration. Let's hope it doesn't come to that.

Senate, White House reach $2 trillion stimulus deal to blunt coronavirus fallout WaPo.

Senate eyes quick exit after vote on coronavirus stimulus package The Hill

White House, including cutting checks to Americans  Business Insider

US congressional leaders agree on $2tn stimulus deal FT

"It is not time for wasteful stimulus policies aimed at boosting aggregate demand, but for providing social insurance to those who need it." In a conservative magazine? Yep. https://t.co/4MJQSqPzvC

— The American Conservative (@amconmag) 25 March 2020

David Harvey on socialist politics in the age of coronavirus: https://t.co/uHQ2xHuCNm

— Jacobin (@jacobinmag) 24 March 2020
Tokyo Olympics
Olympics: Tokyo 2020 postponed until 2021 over coronavirus outbreak Independent
2020
Why Did Joe Biden Disappear Right as the Coronavirus Pandemic Exploded? Jacobin
Biden as a rule really struggles to get through non-scripted appearances of any length. Nobody is "cherry-picking" clips to make him look worse. If anything, the extent of the issue was underplayed, especially in the earlier stages of the campaign. https://t.co/CHGhZWOhdp

— Matt Taibbi (@mtaibbi) 24 March 2020
Antidote du Jour (via):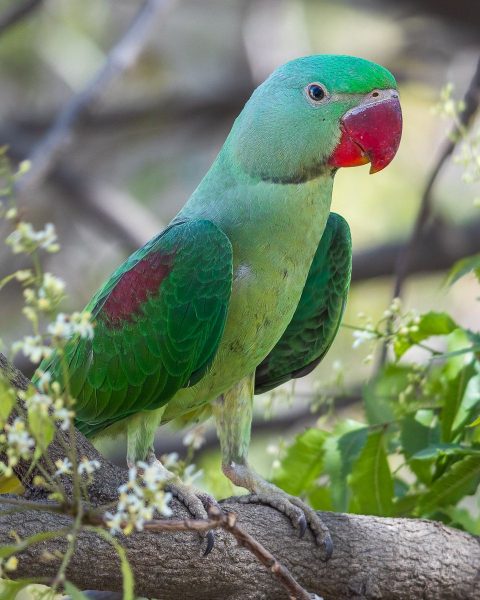 See yesterday's Links and Antidote du Jour here