Poetry nook:
This poem really spoke to me pic.twitter.com/Ni2WawzZ5J

— Rudy Havenstein fixes this. (@RudyHavenstein) September 21, 2019
The END of ATMs in Australia? Thousands of cash machines are removed across the country as banks go digital Daily Mail
Climate
#COVID19
In Missouri, CDC director Rochelle Walensky says COVID 'will lead to death in every season' KCUR.

[WALENSKY:] 'I think ultimately we'll have good-level population immunity for variants that come our way, and even if surges come, the amplitude of those surges will be less,' Walensky said. 'We'll have a coronavirus that will lead to death in every season, .'

Who's "we"? More:

[WALENSKY:] " have long known that where infectious diseases go are not in places of wealth and places of poverty and places in lack of access," she said. "We're going to see it again with long COVID, where those who had been more afflicted with the disease had less access to care and more comorbidities are going to bear the burden of that disease."

To clarify the disciplines involved here, "infectious disease" means "infectious disease control," a hospital department — no doubt Mass General, Walensky's former employer, has one — tasked with maintaining protocols related to infection in the buildings. Canada's infection control goons not only opposed respirators for the general population, they acted as gatekeepers to prevent WHO from recognizing aerosol transmission. "Infection control" and "public health" may sound the same, but they're not the same at all. More commentary:

The people making mask decisions—for society and in individual institutions—are now the people farthest away from direct work with the public or open common workspaces. We have a brand new class divide and it has decidedly deadly consequences for those of us below this new line.

— rachel kubie (@rkubie) March 4, 2022

The party of betrayal:

Important to note that as many states and localities eek to immediately end all restrictions, a recent Washington Post/ABC poll shows a majority of the public supports controlling the spread of the virus as a priority over having no restrictions.https://t.co/fJXpHi7mqi pic.twitter.com/k4OdpOYcSQ

— Benjy Renton (@bhrenton) March 3, 2022

Just in case anybody thinks CDC's leadership is acting in good faith on mask policy, here's Walensky's "Scarlet Letter" clip again:

"the Scarlet Letter of this pandemic is the mask"–@CDCDirector

Are you ashamed to wear a mask? I'm not. It's unclear why Director Walensky thinks we should be ashamed, but it does make it easier to understand why @CDCgov is retreating from this safe, effective, lifesaving tool https://t.co/Zfkh2Ausod pic.twitter.com/v4Zx0s5FUt

— Matthew Cortland, JD (@mattbc) February 25, 2022

That laugh….

Freedom Day Eschaton. "People who get enraged by the idea that any rule actually applies to them were unable to understand the benefits of just following some simple ones instead of turning every minor inconvenience into some Noble Political Cause." See "Neoliberalism Expressed as Simple Rules," Invariant #1: "The rules of neoliberalism do not apply to those who write the rules."

Lying Like A State (podcast) Death Panel. I'm rerunning this from yesterday, because it's worth a listen. Frankly, I could use a transcript to dope this out, but if I understand it, the podcasters used CDC's newly rejiggered "community levels" formula to determine the number of deaths that would be happening before CDC's "High" level kicked in: 1000/day, or 350,000 per year. Normalizing this would be useful when the Jackpot really gets rolling, I suppose. Readers?

Focused Protection From the Great Barrington Declaration Never Made Sense Gideon M-K; Health Nerd. Author's qualifications.

* * *

National COVID-⁠19 Preparedness Plan Whitehouse.gov. Here's the ventilation part:

The headline I'm not seeing: "Democidal Democrats Rule Out Regulating Ventilation During Pandemic of Airborne Respiratory Disease." Perhaps I was being too kind; "Democidal Democrats" does have a nice ring to it….

Restaurants Learned the Wrong Pandemic Lessons The Atlantic. The URL: "restaurants-failed-covid-ventilation," so the editors erased "ventilation," good job.

* * *

What's Holding Up the COVID Vaccines for Children Under 5? Pro Publica
China?
As China's yuan gets stronger while Ukraine crisis drives up raw material prices, exporters shy away from US dollar South China Morning Post
Ukraine puts ASEAN in 'with us or against us' bind Asia Times. Commentary:
The mere discussion of secondary sanctions against India over Russia in Washington D.C arguably marks the day the Indo-Pacific strategy died.

— Tom Fowdy (@Tom_Fowdy) March 3, 2022
It has occurred to me that the dominant factions of The Blob are Atlanticist both out of ideology (Fiona Hill) and careerism (Fiona Hill) and have never accepted a "Pivot to Asia." At least for the Clintonites, why would they? They moved our industrial base to China, after all. Too simplisitic?
New Not-So-Cold War
Ukraine Conflict Update 14 Institute for the Study of War. Handy map:

The Kagan spawn gave up on Mariupol a couple of days ago (though this is only a map, not ground; perhaps "under seige" scores as "might as well be captured" to the Kagans. More from Yves here.

Darkest days of Ukraine invasion lie ahead, U.S. and European officials say NBC

Russia, Ukraine agree civilian evacuation corridors as fighting rages Times of Malta

Russian forces seize huge Ukrainian nuclear plant, fire extinguished Reuters. The coverage led some nuclear engineers to tear their hair:

This is not true. Predicting and modeling and designing mitigation for exactly such consequences is an obsession across the nuclear world, not just regulators but operators and manufacturers.

This is not some mysterious magic device. We know what's in there and what happens. https://t.co/OTVk2CRs2d

— Mark Nelson (@energybants) March 4, 2022

The fire was in a training center, not the reactor. And so forth.

Estonian Cargo Ship Sinks After Possible Mine Strike Near Odesa Maritime Executive. Speaking of Odesa:

Also a bad sign that Zelensky replaced civilian governor of Odessa with Maxym Marchenko, ex-commander of the far-right Aidar Battalion, subject of an Amnesty war crimes report in 2014.
This war is a godsend for ghouls everywhere.https://t.co/iBqOJ4chic pic.twitter.com/dzGHvQ7yru

— Mark Ames (@MarkAmesExiled) March 2, 2022

Lindsey Graham Calls for Russians to Assassinate Putin WSJ

* * *

So Many Holes in SWIFT Sanctions on Russia, those Sanctions are Useless Mish Talk

Wall Street Is Already Pouncing on Russia's Cheap Corporate Debt Bloomberg

Putin's Financial Isolation by World's Powerful Is a Cautionary Tale for Xi Jinping Bloomberg. Xi is not among the "World's Powerful"?

Chartbook #91: What if Putin's war regime turns to MMT? Adam Tooze, Chartbook

* * *

Key Russia Oil Producer Lukoil Calls for Peace in Ukraine Bloomberg

Stay Calm, America The Atlantic

* * *

Why didn't they stop it? London Review of Books. "The question remains, why did all those who for so long foretold this war do so little to stop it, and so much to hasten the disaster Russia has now set in motion?" A question that answers itself, once asked.

Putin Thought Ukraine Would Fall Quickly. An Airport Battle Proved Him Wrong. WSJ. Sourcing, paragraph eight.

Why a photo of Freeland holding a black-and-red scarf sparked a firestorm online National Post
Syraqistan
Afghan government signs contract with Chinese company Al Mayadeen. Not for opium, I hasten to add.
A Pemex refinery in Hidalgo flares excess gas Mexico News Daily
Biden Administration
Supply Chain
Grain pain in the Black Sea Hellenic Shipping News
Intelligence Community
Fractured majority allows government to withhold information on torture at CIA black site SCOTUSblog. Our democracy tortured some folks. But as Obama said: "We need to look forward as opposed to looking backwards." And when you see how usefuli an alliance with the intelligence community has been to Democrats, it's hard to quarrel with Obama's political judgement. In any case, may Gorsuch continue to surprise:

Gorsuch, joined by Sotomayor, calls out today's decision supporting use of the state secrets privilege here against Zubaydah's request for information: "There comes a point where we should not be ignorant as judges of what we know to be true as citizens." pic.twitter.com/qB4obWW1Id

— Chris Geidner (@chrisgeidner) March 3, 2022
Our Famously Free Press
Spotify Purges Dissident Voices In Latest Censorship Escalation Caitlin Johnstone. Podcasting, being built on RSS, is harder for the platforms to destroy, as they did the blogosphere. But they will try!
Whistleblowers
Human Rights Lawyer Who Took on Chevron Put Under House Arrest: Steven Donziger Tells His Story Georgetown Law. Commentary:

BREAKING: The ten prominent U.S. lawyers below have agreed to represent me to demand a pardon from President Biden due to the flagrant due process violations in my Chevron-prosecuted "trial" and illegal 939-day detention.

Biden must act to correct a major injustice. Honored. pic.twitter.com/qVhqcenZ6S

— Steven Donziger (@SDonziger) March 2, 2022

Schroedinger's Evidence Craig Murray
L'Affaire Jeffrey Epstein
Melinda Gates Says Bill Gates's Work with "Abhorrent" Jeffrey Epstein Led to Divorce Vanity Fair
Black Injustice Tipping Point
Breonna Taylor shooting brings no convictions, with detective Brett Hankison acquitted ABC Australia
Guillotine Watch
A Look Aboard Disney's $6,000 Per Stay, Immersive Star Wars: Galactic Starcruiser Hotel The Verge
Class Warfare
California proposal would force unhoused people into treatment Guardian (DCBlogger).

Former OSHA officials urge court to side with workers in case against OSHA Investigate Midwest
Antidote du jour (via):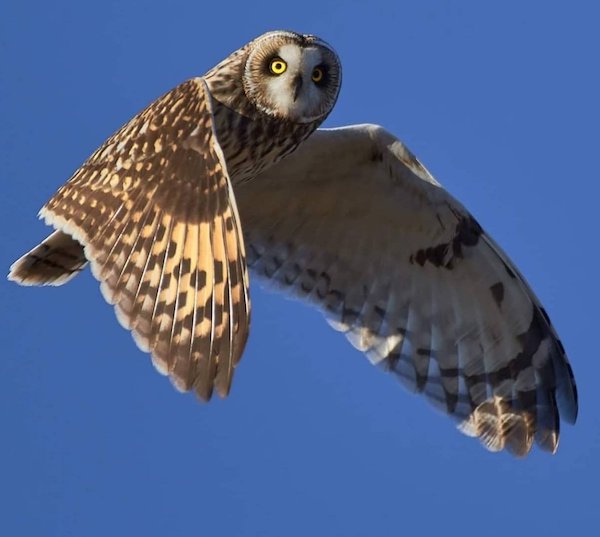 Perhaps not quite dusk….
See yesterday's Links and Antidote du Jour here