Big Bear bald eagles Jackie and Shadow welcome first eaglet in two years: 'A star is hatched' LA Times
The Judean Date Palm: Extinct Tree Resurrected from Ancient Seeds Ancient Origins
Deere & Co won't give out software and data needed for repairs, FTC told The Register
Climate
Pronounced loss of Amazon rainforest resilience since the early 2000s Nature. From the Abstract: "We find that more than three-quarters of the Amazon rainforest has been losing resilience since the early 2000s, consistent with the approach to a critical transition. Resilience is being lost faster in regions with less rainfall and in parts of the rainforest that are closer to human activity. We provide direct empirical evidence that the Amazon rainforest is losing resilience, risking dieback with profound implications for biodiversity, carbon storage and climate change at a global scale."

Stretching California's Rice Belt Modern Farmer
#COVID19
Biden pursues China-containment in new Indo-Pacific strategy Responsible Statecraft
Washington resurrects talk of two-war doctrine in nod to China Hankyoreh
China?
Xi Jinping seeks to strengthen laws that regulate military engagements with other nations South China Morning Post

China rail:

Railway building in China. Fascinating stuff. pic.twitter.com/PDDIpxyVxP

— Thos Major (@ThosMajor) March 7, 2022

Reminds me of NASA's crawler-transporters for Saturn rockets.
Myanmar
Myanmar junta cuts off internet access 'indefinitely' to resistance stronghold of Sagaing Myanmar. Meanwhile, back in Yangon:

.@RFABurmese says #Myanmar army building concrete bunkers in some of the busiest junctions in #Yangon

It's believed these will be used by soldiers as defence shelters in their fight against resistance forces pic.twitter.com/a9EntWx0Ss

— Leong Wai Kit (@LeongWaiKitCNA) March 7, 2022

Preparing for street warfare? Not good.

Myanmar defectors describe military culture of abuse, fear Al Jazeera
India
India's Modi urges direct negotiations between Putin and Zelenskiy Reuters
Syraqistan
The Russia-Ukraine War has Turned Egypt's Food Crisis into an Existential Threat to the Economy Middle East Institute
UK/EU
Offshore shell shockers Private Eye
New Not-So-Cold War
Russian Offensive Campaign Assessment, March 7 Institute for the Study of War. Handy map:

Russia-Ukraine live news: Evacuations from Sumy, Irpin under way Al Jazeera

Russia's onslaught is brutal, but it is not 'shock and awe' FT

Ukraine War: Time Is No Longer on Putin's Side Haaretz

What The Air Campaign in Ukraine Tells Us About The Current State Of The Russian Air Force The Aviationist

Is Putin's end game the roll out of a domestic CBDC? The Blind Spot. CBDC = Central Bank Digital Currenciy. Most intriguing explanation for Russia's seemingly relaxed operational tempo I've read….

After years of living in Moscow, I have bad news: No one should expect the Russian people to suddenly rise up against Putin now MarketWatch

* * *

Russia's $720m per day gas windfall – the lopsided economic war Adam Tooze, Chartbook

Russian energy dominance over Europe and what it means amidst the Ukraine crisis India Express

Wheat continues surge toward all-time high as Russian invasion of Ukraine shuts down exports MarketWatch. There is also the question of planting for next year's harvest. A cursory search does not clarify whether Russia is anything like an autarky with respect to seeds, or not (see the FT and Seed World). Readers?

How War in Ukraine Drives Up Inflation at U.S. Farms, Supermarkets, Retailers WSJ

Stop financing Putin's war machine. Cut off Russia's oil and gas sales Simon Johnson and Oleg Ustenko, Los Angeles Times

Rosneft will pay back US dollar bond – sources IFR

* * *

Symbol manipulation (1):

⚡️ Bellingcat investigator Christo Grozev says that #Russia has resources left for the war until Sunday, after which they will collapse.

Also next week, Russia is facing sanctions, the scale of which "we have not seen before", and they will also affect Putin

— NEXTA (@nexta_tv) March 4, 2022

Tweet from March 4. Sunday was March 6. This is March 8. And "Bellingcat investigator" is oxymoronic.

Symbol manipulation (2):

🧵 I sat through an intel update this afternoon. While I can't get specific, what I will say is that the view of the war that we are getting from expertly curated UKR IO is giving a lot of folks an impression of not only RUS incompetence but also UKR dominance. 1/6

— Strategy Badger (@ErrantStrategry) March 7, 2022

Symbol manipulation (3): Fifteen bad Ukraine narratives Paul Street, Canadian Dimension

* * *

Insurgency? Yasha Levine. Commentary:

On the Biden admin's strategy in Ukraine:

"I do think the plan is to prolong the fighting… to complete the destruction of Ukraine by turning it into a quasi-Afghanistan." – Ret. US Army Col. Douglas Macgregor pic.twitter.com/6hNO744yB3

— Aaron Maté (@aaronjmate) March 8, 2022

For foreign fighters, Ukraine offers purpose, camaraderie and a cause Reuters. Wait 'til a US citizen gets whacked….

* * *

Russian societal tensions are mirrored in Putin's Orthodox church The Turbulent World of Middle East Soccer

Through Putin's looking glass: How the Russians are seeing — or not seeing — the war in Ukraine WaPo

Russia-Ukraine: Western media are acting as cheerleaders for war Middle East Eye
Biden Administration
Congress Is Poised to Bail Out the Post Office. What That Will and Won't Mean for Mail Delays C|Net
Supply Chain
Health Care
Newly discovered brain cells may be a memory filing system, study suggests STAT
Class Warfare
Yikes:

The Treasury Department has a new report out showing that monopolies cost U.S. workers between 15-25% of their wages. This is an astonishing finding, and there's a roundtable now. https://t.co/K0KFpFmhBR

— Matt Stoller (@matthewstoller) March 7, 2022

'I Had Nothing to My Name': Amazon Delivery Companies Are Being Crushed by Debt Vice (Re Silc).
Office building welcomes back Toronto workers but people are hating how they did it blogTO
Antidote du Jour (via):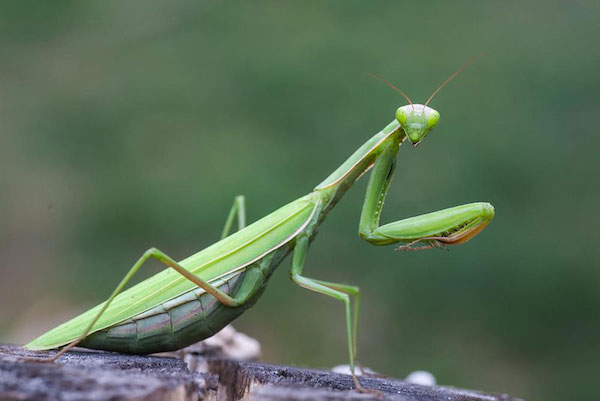 See yesterday's Links and Antidote du Jour here