Lambert and I, and many readers, agree that Ukraine has prompted the worst informational environment ever. We hope readers will collaborate in mitigating the fog of war — both real fog and stage fog — in comments. None of us need more cheerleading and link-free repetition of memes; there are platforms for that. Low-value, link-free pom pom-wavers will be summarily whacked.
And for those who are new here, this is not a mere polite request. We have written site Policies and those who comment have accepted those terms. To prevent having to resort to the nuclear option of shutting comments down entirely until more sanity prevails, as we did during the 2015 Greek bailout negotiations and shortly after the 2020 election, we are going to be ruthless about moderating and blacklisting offenders.
–Yves
P.S. Also, before further stressing our already stressed moderators, read our site policies:
Please do not write us to ask why a comment has not appeared. We do not have the bandwidth to investigate and reply. Using the comments section to complain about moderation decisions/tripwires earns that commenter troll points. Please don't do it. Those comments will also be removed if we encounter them.
* * *
Two workers rescued from chocolate vat at Pennsylvania Mars Wrigley plant NBC
Styrofoam-munching superworms could hold key to plastic upcycling France24
Timing a Recession vs. Timing the Stock Market A Wealth of Common Sense
Climate
Finance and climate change risk: managing expectations Bank of International Settlements

Fundamentally, financial instability arises when the financial and real sectors are out of sync, as exemplified by the financial boom-bust phenomenon. Financial expansions, on the back of aggressive risk-taking, fuel economic activity and overstretch balance sheets. In the process, asset prices and the volume of credit become increasingly disconnected from the capacity of the real economy to generate the corresponding cash flows. Since this disconnect is inherently unsustainable, the process goes into reverse at some point, generally abruptly and violently.

Seen in this light, the risks to financial stability linked to the transition are two-sided. One side is what has attracted attention so far – exposures to overvalued "brown" assets, which should lose their value (become "stranded") as the transition proceeds. The concern here is that investors either sleepwalk into "brown vortices" or act rashly, generating disorderly "brown runs" (eg Delis et al, 2018). But there is also another side, which has received far less attention and is more similar to the familiar boom-bust pattern. This relates to exposures to either overvalued "green" assets or to assets that purport to be green; a "green bubble", for short (Carstens, 2021, Aramonte and Zabai, 2021, Cochrane, 2021 and Tett and Mundy, 2022),The first side reflects an underestimation of the scope and speed of the transition; the second an overestimation.

The risk of a green bubble is material.

Crowning fury Searchlight New Mexico

You have a second body High Country News
#COVID19
Aerosol particle emission increases exponentially above moderate exercise intensity resulting in superemission during maximal exercise PNAS. Descriptive study, n = 8. From the Abtract: "Aerosol particle emission increases moderately up to an exercise intensity of ≈2 W[atts]/kg and exponentially at higher exercise intensities. These data not only explain SARS-CoV-2 transmissions during indoor group exercise but also can be used to design better targeted mitigation measures for physical activity indoors such as physical education in school, dance events during weddings, or high-intensity gym classes such as spinning."

Neurodevelopmental Outcomes at 1 Year in Infants of Mothers Who Tested Positive for SARS-CoV-2 During Pregnancy JAMA. retrospective cohort study, n = 7772. Commentary:

Infants exposed in utero to #COVID19 almost 2x more likely to have developmental disorders with greatest effect seen with 3rd trimester exposure. #GetVaccinated #WearAMask https://t.co/032ENukCW8

— Shematologist, MD (@acweyand) June 10, 2022
China?
Shanghai reimposes lockdowns after detecting 11 Covid cases FT. Again, if this is happening in Shenzen (or other of the many ginormous cities in China) it's not being reported in the West. So what's special about Shanghai, besides the local administration?

Virus testing the new normal as China sticks to 'zero-COVID' AP. The real story here, besides local administration screw-ups and conservative aghastitude, is China's belief in transmission either by fecal plumes or fomites:

You can't even go to the toilet in Communist China ‼️

Shanghai local management committee, wants to control everything including going to the toilet. Now the problem is that the elderly don't know how to sweep the code to use public toilet, neither been taught. pic.twitter.com/ohP5g714aV

— 澳喜要闻(新号) (@ahnewspace) June 5, 2022

* * *

Beijing should seize Apple's iPhone chipmaker in Taiwan if US sanctions China, top Chinese economist says Business Insider

China Ties at 'Lowest Moment' Since 1972, US Ambassador Says Bloomberg

In the eyes of others, the US is not the benign power it thinks it is Dani Rodrik, South China Morning Post
China, Cambodia break ground on port, dismiss US concerns AP
Bangkok's refusal to be automatized by delivery apps The Urban Activist
Health Minister & Hanoi Leader Both Arrested Vietnam Weekly. "Millions of dollars in kickbacks and bribes for a test kit that the WHO never approved for international use."
Myanmar
Myanmar raising bloodthirsty death squads Asia Times
Indonesia to allow more palm oil exports with extra charges: Minister Channel News Asia
UK/EU
'We won't roll over and surrender': Boris Johnson vows not to let rail unions take Britain back to the 1970s with strike set to paralyse the country THREE times this month as he digs in for battle over pay and job security Daily Mail
New Not-So-Cold War
Russia, Turkey back plan to export grains; Ukraine doubtful AP. Via Tass (paraphrased by AP), Ukrainian Ambassador to Turkey Vasily Bodnar: "Effective security guarantees are required for maritime shipments to resume. These guarantees must be provided through the supply of appropriate weapons to Ukraine to protect its coasts from maritime threats and the involvement of the navies of third countries in protecting the relevant part of the Black Sea." So, give us more weapons or we don't sell you grain.

Double standards haunt US and Europe in NATO dispute with Turkey The Turbulent World of Middle East Soccer

* * *

Ukraine forces outgunned up to 40 to one by Russian forces, intelligence report reveals Independent (MA).

U.S. Lacks a Clear Picture of Ukraine's War Strategy, Officials Say NYT. Blame cannons gradually being relaid….

When the war in Ukraine recalls the Spanish Civil War of 1936 French Daily News
Peru communities to allow Las Bambas copper mine restart after 51-day shutdown Reuters
Biden Administration
Torpedoes In the Water Matt Stoller, BIG

Biden Urges Congress to 'Crack Down' on Shipping Maritime Logistics Professional

U.S. proposes standards for fast electric vehicle charging projects Reuters
Semiconductor Subsidy Doom Loop Boondoggle
Shortages
Capitol Seizure
Read the full text of chair Bennie Thompson's remarks in first Jan. 6 hearing CBS. Presumably Thompson's timeline and Cheney's timeline are co-ordinated. If so, this is commentary:

2/

Part one: Trump repeatedly and aggressively lied to the public falsely claiming the 2020 election was stolen from him.

— Jake Tapper (@jaketapper) June 10, 2022

Capitol riot panel blames Trump for 1/6 'attempted coup' AP. A fine example of liberal Democrat aghastitude from a staff writer at Condé Nast's Vanity Fair:

The only death that day on the Capitol grounds was a rioter the cops whacked. The other deaths were, IIRC, from heart attacks, and off the grounds. There were only two (2) indictments for violence during the riot, as AP's chart in yesterday's Water Cooler shows.

Why many Republicans believe the Big Lie Politico. Original. Both are interesting and well worth a read.

The Jan. 6 Committee Has Already Blown It David Brooks, NYT. "This is a movement, not a conspiracy. We don't need a criminal-type investigation looking for planners or masterminds as much as we need historians and scholars and journalists to help us understand why the American Republican Party, like the Polish Law and Justice party, or the Turkish Justice and Development Party, has become a predatory semi-democratic faction." Makes sense that Brooks would know the right to his right.

Democrats' Jan. 6 fundraising spree Axios. Ka-ching. Readers, if any of you get a fund-raising email with a clip from the Committee's "captivating multimedia presentation," please forward it along to me. Thanks!
Uvalde
Waiting for keys, unable to break down doors: Uvalde schools police chief defends delay in confronting gunman Texas Tribune
The Bezzle
People didn't know they were investing all their money in Terra. When the cryptocurrency collapsed, they lost everything — and say a Y Combinator-backed startup is to blame. Business Insider

SEC Investigating UST Stablecoin Blowup in Fresh Threat to Terra Bloomberg
Zeitgeist Watch
The rise of youth cage-fighting Washington Post (Re Silc).

Everyone is sick – illness in 2022 has medieval vibes The Guardian

The Outlaw Nuns Who Traded Their Convent for Cars, Cash and Castles Mel Magazine (Furzy Mouse).
Book Nook
Bloom or bust: what James Joyce can teach us about economics FT

Reflections of the elusive Jean Rhys New Statesman (AL).
Assange
Julian Assange spying case: Judge suggests CIA may have received illicitly recorded conversations El Pais
Police State Watch
Axon halts plans for Taser drone as 9 on ethics board resign AP
Class Warfare
Wizz Air boss sparks backlash over fatigue request BBC.

Chief executive Jozsef Varadi said staff should go "the extra mile" when tired so that the airline could avoid cancelling flights.

Pilot unions said flying when fatigued is dangerous and his comments showed a "deficient safety culture".

But Wizz Air said Mr Varadi was addressing all workers not just pilots.

So that's alright, then.
James Webb Space Telescope hit by micrometeoroid just months into flight Space.com
NASA launches UFO study despite 'reputational risk' Al Jazeera
Antidote du jour (via):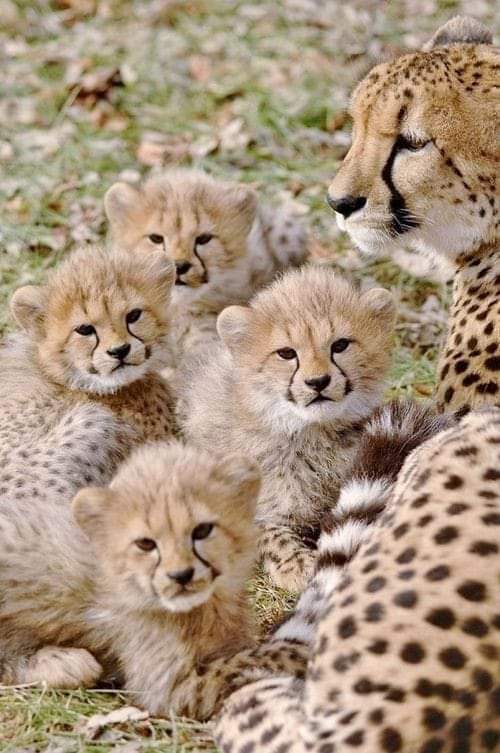 See yesterday's Links and Antidote du Jour here.