Lambert and I, and many readers, agree that Ukraine has prompted the worst informational environment ever. We hope readers will collaborate in mitigating the fog of war — both real fog and stage fog — in comments. None of us need more cheerleading and link-free repetition of memes; there are platforms for that. Low-value, link-free pom pom-wavers will be summarily whacked.
And for those who are new here, this is not a mere polite request. We have written site Policies and those who comment have accepted those terms. To prevent having to resort to the nuclear option of shutting comments down entirely until more sanity prevails, as we did during the 2015 Greek bailout negotiations and shortly after the 2020 election, we are going to be ruthless about moderating and blacklisting offenders.
–Yves
P.S. Also, before further stressing our already stressed moderators, read our site policies:
Please do not write us to ask why a comment has not appeared. We do not have the bandwidth to investigate and reply. Using the comments section to complain about moderation decisions/tripwires earns that commenter troll points. Please don't do it. Those comments will also be removed if we encounter them.
* * *
Greenland Polar Bears Adapt to Life Without Sea Ice Wall Street Journal and A Secret Polar Bear Population Has Been Found in an 'Impossible' Location Science (Chuck L). Problem is not sea ice per se, but specialization of diet.
The Cracked Wisdom of Dril New Yorker (furzy)
Our Powerful, Shiny New Space Telescope Got Its First Upsetting Ding Atlantic (David L)
World's Largest Computing Society Makes Thousands of Research Articles Freely Available; Opens First 50 Years Association for Computer Machinery Backfile (David L)
Exercising before or after a flu vaccine may make it work better New Scientist (Dr. Kevin)
#COVID-19
Science/Medicine

Epidemiological characterization of SARS-CoV-2 variants in children over the four COVID-19 waves and correlation with clinical presentation Nature (Kevin W)

Omicron wave: How big a covid-19 surge could the subvariants BA.4 and BA.5 cause? New Scientist (Dr. Kevin)

"Without testing, without sequencing, without these public health measures in place, we're really playing with fire" @WHO's @mvankerkhove 👇 pic.twitter.com/Hm4r1tbNIx

— Mrigank Shail, MD (@mrigankshail) June 14, 2022

"Cells & tissues that control blood flow are damaged & the blood's tendency to clot is amplified. #MicroClots, leftover from the viral assault or fueled by its aftermath, might be gumming up the body's circulation, to disastrous effect" #LongCovid https://t.co/YnmmFzvR11

— charlos (@loscharlos) June 16, 2022

I have no idea why the media continues to frame this person as some sort of "expert" in infectious disease at this point. She might as well just start telling people to take azithromycin for viral infections, give meropenem to everyone, and don't bother with blood cultures.

— Graham Walker, MD (@grahamwalker) June 16, 2022

UK/Europe

German health minister hints at stricter winter COVID rules DW (resilc)
Asia
Another Mystery Disease Is Spreading Amid North Korea's COVID Outbreak Vice (resilc)

Which works better to handle a pandemic – democracy or autocracy? South China Morning Post
US
Gov. Ron DeSantis clashes with Biden White House over decision that Florida won't order vaccines for children under 5 Business Insider (Kevin W)
Climate/Environment
China?
Sullivan reiterates 'one-China policy' as US in domestic chaos seeks to 'stabilize ties' with China Global Times. Clearly only a temporary de-escalation.

China launches third aircraft carrier, the Fujian Al Jazeera. Resilc: "As stupid as our navy."
India
Why India must decouple from I2U2 Indian Punchline (Kevin W)
New Not-So-Cold War
Syraqistan
Syrian farmers in NE province struggling under U.S. ban on wheat sales, severe draught Xinhua (resilc)

Russia, Iran won't endorse Turkish military operation in Syria Al-Monitor. So Erdogan wants to nibble some of Syria ("because Kurds!") when Russia was presumably too busy with Ukraine and too much in Turkey's debt to make a stink. Wellie, Russia is not standing pat.

Russian Escalations in Syria Risk Direct Conflict With U.S., Military Officials Warn Wall Street Journal. Notice how you have to look really hard to find a mention of the Kurds. And Russia did see this coming. On June 15, Foreign Ministry Spokeswoman Maria Zakharova said (hat tip John Helmer):

I would like to remind you that US forces are currently deployed in Syria. I suggest that you attend to what US troops are doing in Syria. Nobody has invited them there: neither individual regions of that country, nor the government in Damascus or civil society. But the American troops are there. Now, ask yourself if you are complying with international law. If you do, you have a right to demand an answer from other countries as well. Or do you regard international law as an instrument of your policy and think that you have a right to provide moral assessments of all others? There is only one answer to the question about what US troops are doing in Syria: they are trying to seize the resources which belong to the Syrian people and which the United States needs.
Big Brother Is Watching You Watch
Conti's Attack Against Costa Rica Sparks a New Ransomware Era Wired

Costa Rica chaos a warning that ransomware threat remains Associated Press (David L)
Assange
Global condemnations of Assange extradition order as Australian government refuses to defend persecuted journalist WSWS

I know we should want this for Assange but I would very much enjoy watching heads in the US explode:

Jean-Luc Mélenchon told press this morning: "If I'm prime minister by Monday, Julian Assange will be naturalised as French — and given a medal". Rather than drop his principled positions, JLM has pushed them onto the agenda by building a base outside old media and party machines https://t.co/XyUpHJF5bR

— David Broder (@broderly) June 17, 2022
Imperial Collapse Watch
The Hinges of History Creak: The future will develop not necessarily to the West's advantage. Aurelien

Last Tango in Washington? Consortium News (Chuck L)

Why Does the United States Have a Military Base in Ghana? CounterPunch (resilc)
1/6
Jesse Watters: Stephen Colbert employees arrested for breaching Capitol building Fox. Clip is overlong but does give the info known at the time of taping.
GOP Clown Car
How Republicans Can Win on Immigration Atlantic. Resilc: "We need labor. Healthcare aides, roofers, truckers, worker bees. Unlikely low skilled will make it anytime soon legally."
Democrats en déshabillé
Gavin Newsom's Case for a More Aggressive Democratic Party Atlantic. Resilc: "Not a deep DNC bench."
Our No Longer Free Press
Woke Watch
Kamala Harris announces launch of White House 'task force' to stop online 'gendered disinformation,' abuse Fox News (Kevin W)
Supply Chain/Inflation
A tractor-trailer is on its way from Utah with 40,000 pounds of food for a Pittsfield food pantry Berkshire Eagle (resilc)

Tesla (TSLA) significantly increases its electric car prices across its lineup Electrek (resilc)

U.S. Mulls Over Fuel Export Limits OilPrice
I Tried Apple's Self-Repair Program With My iPhone. Disaster Ensued. New York Times (resilc). From last month, still germane.
The U.S. Economy Is Confusing Everybody Atlantic. Resilc: "Let's have a war against a major material supplier to the globe. That should work without a hitch."
New York may partially ban cryptocurrency mining if Hochul doesn't veto it Politico. A shot across Eric Adams' bow.
Bitcoin's Price Falls Below $20,000 Wall Street Journal
Guillotine Watch
Hundreds of SpaceX employees signed letter denouncing Elon Musk's behavior The Verge (Kevin W)

SpaceX reportedly fired employees behind letter criticizing Elon Musk engadget (Kevin W)

Tesla is sending untrained employees to work on cars as service becomes problematic Electrek (jr)
Antidote du jour (CV):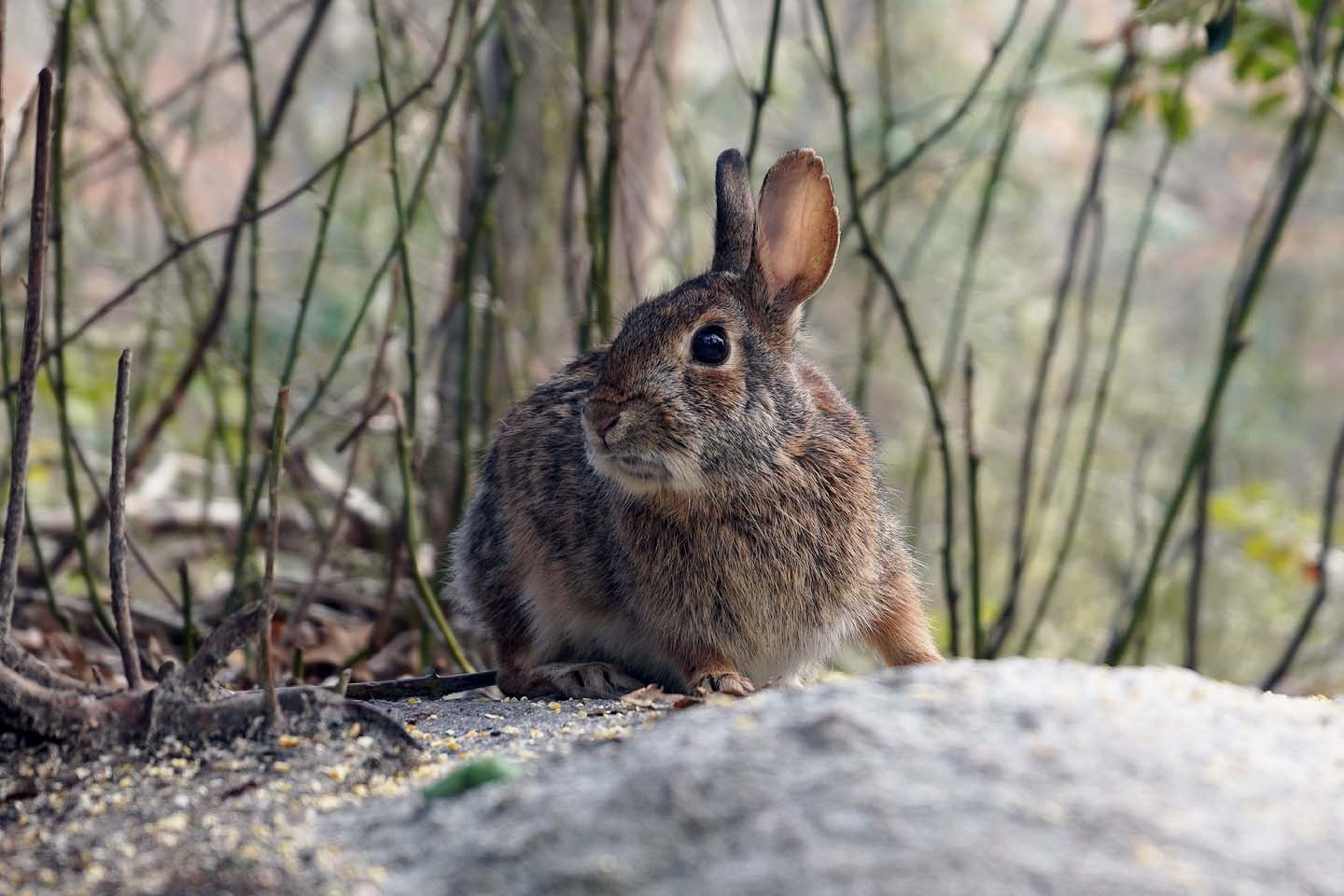 And a bonus:
Family get-together … 🤗❤️🤗#cuteanimals #nature #NaturePhotography pic.twitter.com/XQ9BsMblsh

— Animals🐾Nature🍀Pictures (@Animals_Humor) June 15, 2022
See yesterday's Links and Antidote du Jour here.